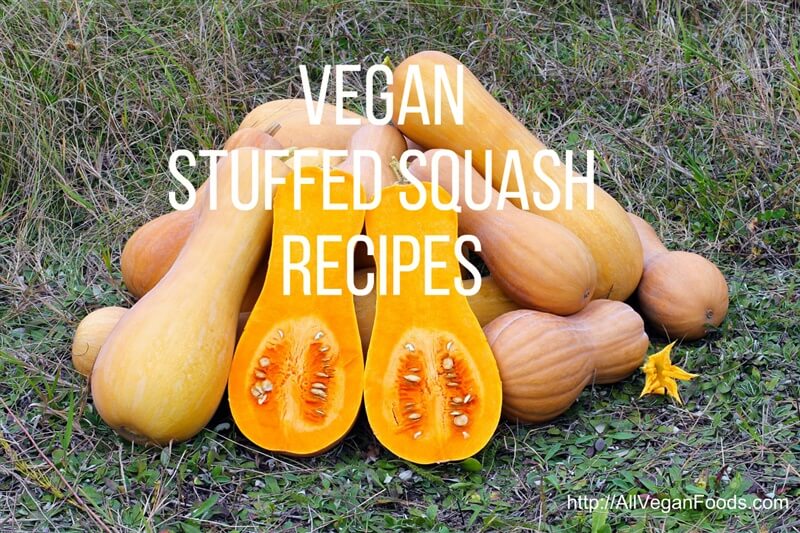 At a party last week, I saw a big platter of stuffed squash at the buffet table. Many other vegan choices filled the space. Yet those fat little acorn squash halves attracted me like a moth to a flame. In previous years, I gravitated to the vegetarian dishes, filled with cheese and eggs. But the more steps I take on the vegan journey, the more excited my body gets about trying new combinations of vegan ingredients, bursting with flavor.
Tasty Stuffed Squash To Drool Over
Here are a few tasty recipes that I can't wait to try:
Three Sisters Squash Recipe from NYT Cooking. I love how the three native American staples – beans, corn and squash – are called the three sisters.
Roasted Acorn Squash With Wild Rice Stuffing. After all my years in Asia, I got into the habit of eating only white rice. Exploring with all the wonderful wild rice variations available now is adding delicious dimensions to my meals. This recipe is a meal in itself.
Quinoa-Cranberry Stuffed Acorn Squash. New England has the best cranberries anywhere, ever. Ya, I'm a little biased. The first time I tried them with quinoa, the flavor burst in my mouth. I'm bringing this one to the Thanksgiving table, for sure.
Avocado & Quinoa Stuffed Squash. Avocado in stuffing, yummy. What more can I say?
Stuffed Squash With Jasmine Rice, Cranberries & Raisins. If a recipe calls for vegan butter, you can always make a quick substitute with your favorite oil, or coconut oil.
Do you have a favorite stuffed squash recipe? Please share!
Boston Marrow squash image by Janelle Orsi