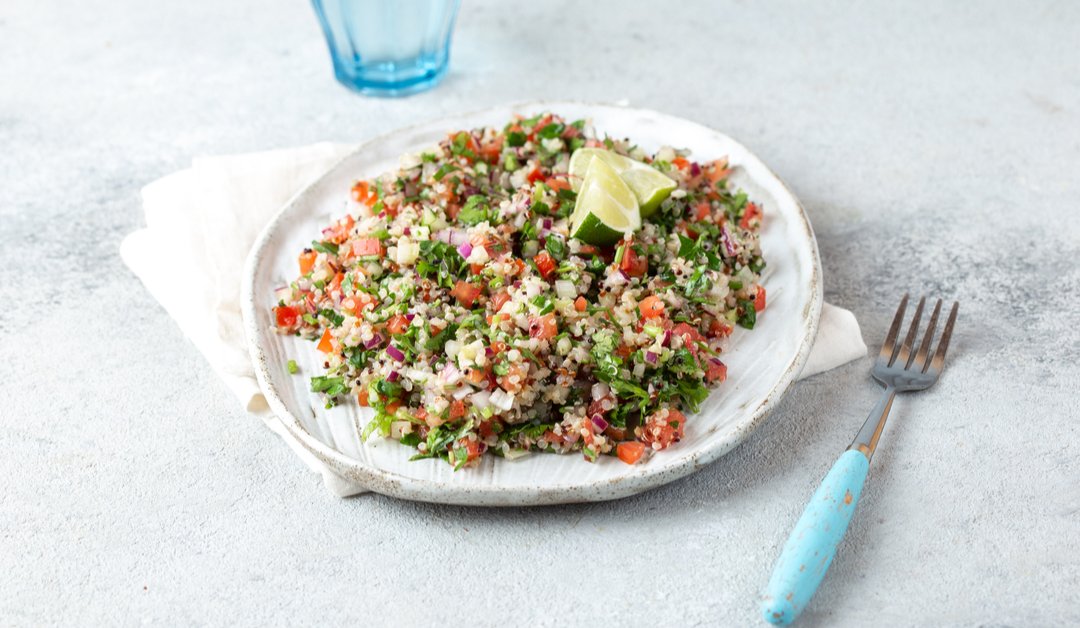 When we do one-day hikes, we often get hungry in the late afternoons. We like to have a meal that not only reminds us of real dinner but also gives us energy. At the same time, it has to be easy to carry and eat.
This dish is a perfect match. Serve in pita bread and you can have a healthy dinner ready in minutes.
Bulgur wheat is an excellent source of protein, low-fat and low in calories, perfect for an active person.
This recipe is a basic Tabbouleh, add your won favorites, we like
Tomatoes
Zucchini
Mushrooms
Leafy greens
Herbs
Lemon juice
You can substitute the bulgur wheat with quinoa, wild rice or even chickpeas.

Susanne F
6-8
Vegan Tabbouleh - easy and delicious
1 cup = 2.5 dl, 1/2 cup = 1.25 dl, Tb = Tablespoon = 15ml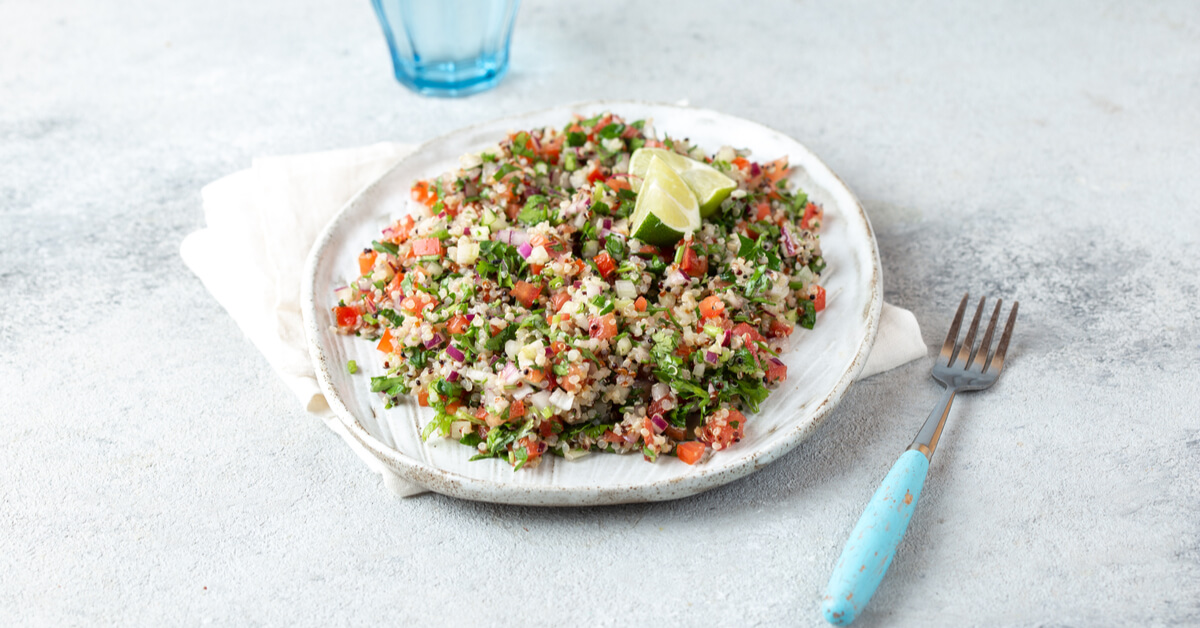 Ingredients
1 cup water (use good filtered water)
1 cup bulgur wheat
1 cup. minced fresh parsley
1/2 cup minced fresh mint
1/2 cup finely chopped green onions
1 cup halved cherry tomatoes
1/2 cup slivered toasted almonds (or you can use pine nuts)
3 Tb. extra-virgin olive oil
3 Tb. fresh lemon juice
salt & pepper to taste
Instructions
Pour the water over the bulgur wheat in a bowl and let stand covered, until the water is all absorbed, approx 20 minutes.
Mix in the parsley, mint green onions, tomatoes and almonds.
Stir together olive oil, lemon juice, salt and pepper in a different bowl.
Pour evenly over the wheat mixture, toss again.
Cover the bowl and cool in the fridge for at least one hour before serving it
7.8.1.2

40

https://allveganfoods.com/vegan-tabouli-easy-delicious/


Photo Credit: Alpha