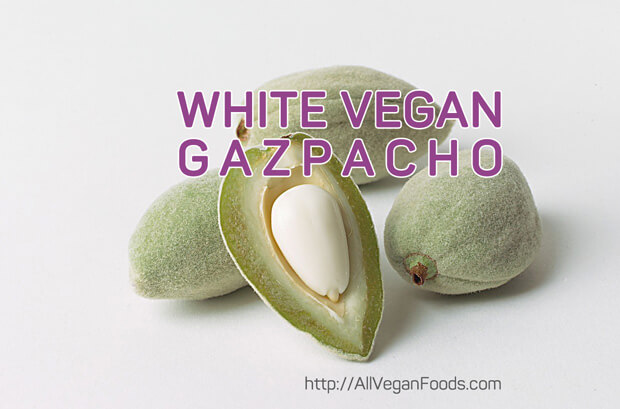 This healing white vegan gazpacho soup has many vitamins and minerals. It contains highly anti-inflammatory vitamin E and B and riboflavin in the almonds. The olive oil, cauliflower are also highly anti-inflammatory. The apple is rich in histamine, which lowers quercetin.
Apple cider vinegar is the lowest histamine of all vinegar. It is made from apples which have significant antihistamine and mast cell stabilising activity. Garlic is not only anti-inflammatory but also anti-bacterial. Cucumber is antioxidant which is good for your skin as well as an analgesic, which might decrease pain.
A healthy and cooling soup excellent to beat the summer heat.

Susanne F
4
Healing White Vegan Gazpacho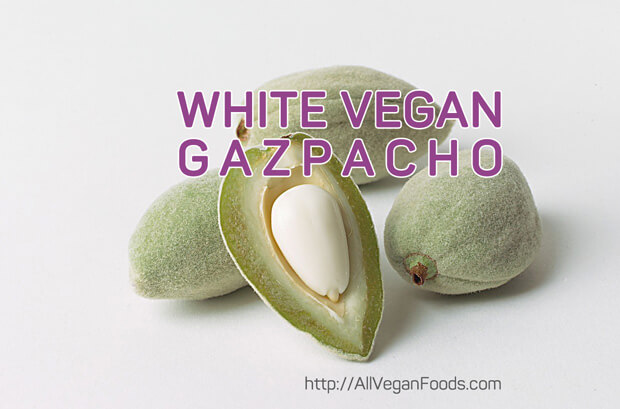 Ingredients
1/2 cup / 1.25 dl. almonds, soaked overnight, drained and peeled
1 cup / 2.5 dl ice cold water
or
1/4 cup smooth white almond butter
1/2 cup / 1.25 dl. ice cold water
1/2 cup / 1.25 dl. olive oil
1 apple, peeled and chopped
1/4 cup / 0.6 dl. cauliflower, chopped
2-4 tbsp apple cider vinegar
10 threads saffron (optional)
2 cloves garlic
handful chives, very finely chopped
white pepper
pinch of Himalayan salt
optional for the topping
1 cucumber, finely chopped
1 carrot, finely chopped
Instructions
Add all the ingredients but the saffron, chives and white pepper in a blender and blend until smooth.
Pour into individual bowls.
Garnish with saffron, chives and white pepper, as well as cucumber and carrot if using.
7.8.1.2
64
https://allveganfoods.com/healing-white-vegan-gazpacho/
Ever tried White Gazpacho? healthy and great in the summer heat. Click To Tweet
Sources: http://www.ncbi.nlm.nih.gov/pubmed/18433135