Cool as a Cucumber –  this drink is great for hot afternoons and evening. Cucumbers is a great source of Vitamin B and are 95% water, keeping the body hydrated while helping the body eliminate toxins. Cucumbers have most of the vitamins the body needs in a single day.
Cucumbers are a good source of potassium. Drinking cucumber water helps your body get more potassium, potentially helping to lower your blood pressure.
Cucumbers are high in vitamin K. In fact, one cup of sliced cucumbers has about 19 percent of the recommended daily value. Your body needs vitamin K to help form proteins that are needed to make healthy bones and tissues as well as to help your blood clot properly. What better way to get this vitamin than through refreshing cucumber water?
Susanne F
4
Vegan Cucumber-Rosemary Lemonade
tbsp = tablespoon = 15 ml. It is a bit hard to say exactly how much agave to add, I usual start with 1 tbsp and then add more to taste, sometimes our lemons are very sour in taste and other time not so much.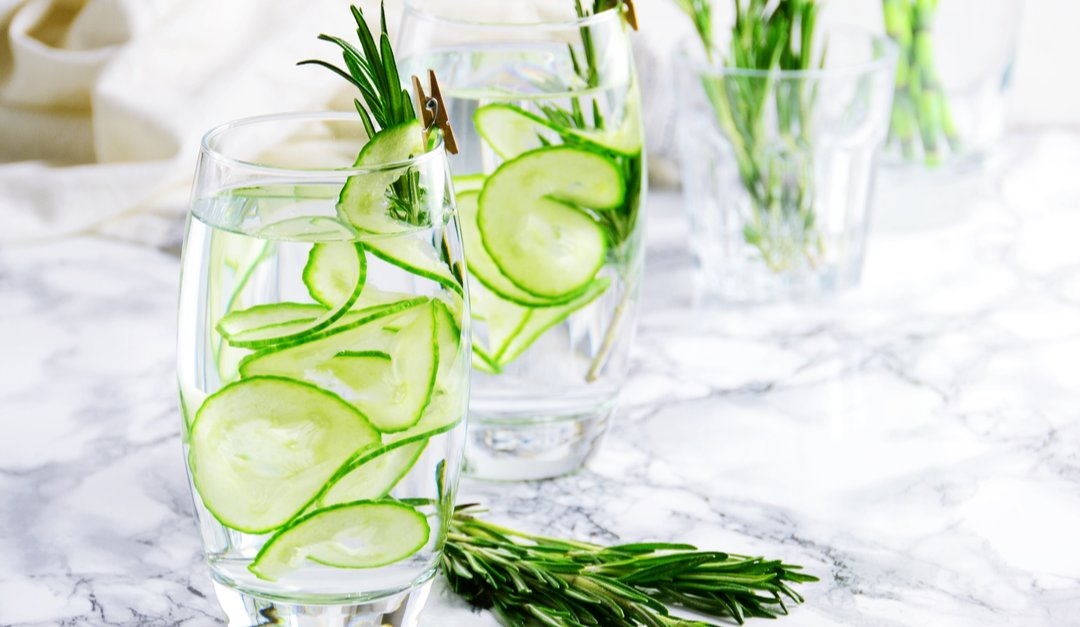 Ingredients
3 large cucumbers, peeled
1 tbsp chopped fresh rosemary
1 cup water
2 large lemons, peeled
4 tbsp agave syrup maybe start with less.
Instructions
Put everything in a blender (save a few slices of cucumber to garnish).
Blend until smooth
Serve with ice cubes and slices of cucumbers
7.8.1.2
25
https://allveganfoods.com/vegan-cucumber-rosemary-lemonade/