Cooking has strong cultural and traditional ties. Recipes are passed down from generation to generation. Secret oral instructions privately circle a home kitchen. Some home cooks inherit boxes of hand-written recipes on index cards. Others employ arguments and cook-offs between sisters, brothers, mothers and cousins at family gatherings. And yet others never set foot inside a kitchen until they live on their own as an adult.
Whatever experience you may bring to the table, as it were, start from what you know. Here on AVF, we used to detail recipes with exact measurements. But the more we cook, the more fun we have using the eye method, as well as the dash method. I explain these two methods on cooking without a recipe below.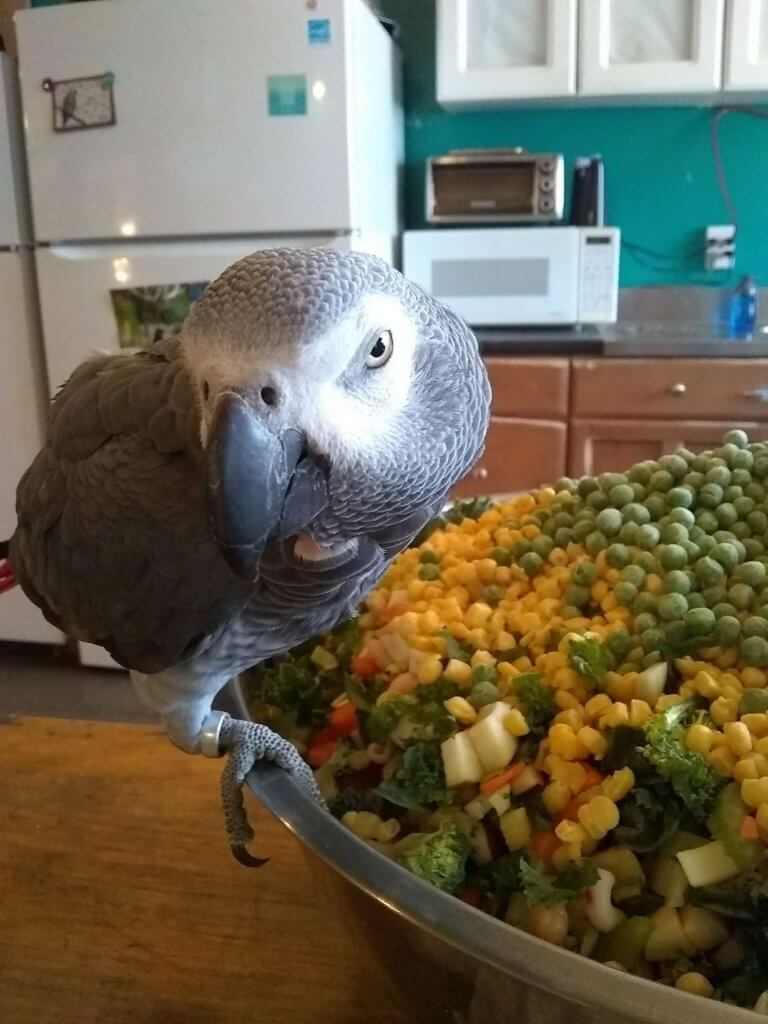 The eye method
About 10 years ago when I was still eating fish, my brother would ask me for a Hawaiian poke recipe. Nowadays I prefer vegan plant-based poke, and you will see a series starting here on that soon. At any rate, I drove my brother crazy because I never gave him the exact measurements, nor a proper recipe with ingredients, let alone measurements (I've always been that kind of, throw whatever you've got into the bowl kind of cook).
Every time he asked me exactly how much of an ingredient to add, my response was always, "Just eye it; you'll get the hang of it."
Got a recipe for that? How recipes are overrated!
Click To Tweet
Well sure, there's a little more to it than that. For those who have been using the eye method for many years, they don't give it a second thought. Cooking and baking are like muscle memory, to the trained eye. 
The metric and imperial systems are always a consideration (and a royal pain in the butt) when making recipes. Using both systems often makes recipes look overwhelming – and, of course, the risk of making a mistake doubles.
When you 'eye it' you use the volume system."Pour a good amount could be anywhere from a quarter of a cup to a few cups, depending on how large your recipe is and what the ingredient is specifically. Don't worry too much, though. This is how you learn to adjust your recipes through tasting rather than measuring – how you learn to have a good eye.
Our friends over at Taste of Home have some good tips on how to wing it when you don't have your measuring cups:
The dash method
Another way to share a recipe  is just to list the ingredients of a dish. That's how chefs exchange secrets. They are not bothered to give measurements, as they know the foundations of how to cook – well, okay, not a surprise, it is their job after all.
When you ask one of these pros to give measurements, they may simply say, use a dash of this and a dash of that. Bartenders can be notorious for using the dash method, as you can see here:
https://www.womenwhotiki.com/bartenders
You're getting the idea now.
Here's a helpful video from my favorite vegan cooks over at The Happy Pear. They are fans of practicing the art of cooking, not just following a recipe:
Let's take a closer look at a few more measuring references:
a handful, a few handfuls
to taste
the juice of a fruit
a dollop
a pinch
a dash 
a smidgen
These are called vague measurements. On a funny note, you can buy measuring spoons for the last three at https://amzn.to/2NgZwHw
A handful of cooked chickpeas does not weigh the same as a handful of parsley, so you may want to eye your measurements rather than weigh them.
What vague measurements to you commonly use?