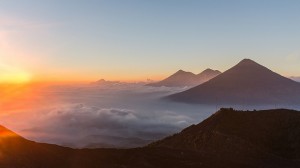 Yes and a fascinating story behind it. A Emma Fry (who is known as the Vegan Biker) was looking for a travel company to help her arrange a vegan friendly travel she couldn't find one, it didn't exist . So she opened her own! VeganBnBTravel – now how cool is that? This is the story of how she did it.
The Telegraph has an interview with her:
I was motivated by the simple fact that I couldn't find what I was looking for – so I created it. I'd spent ten years living on the road, in Latin America and North Africa, working as a tour leader. My job saw me plan around 100 trips for 1500 people across 20 countries. I explored the Peruvian jungle, travelled across the Chilean Atacama desert and witnessed volcanoes erupting in Equador. But when I decided to come back for a holiday in Europe, I couldn't find any vegan friendly accommodation and travel services. I realised they didn't exist – and the seed was planted.

In 2012, I started the Veganbnb, a small vegan bed and breakfast in Malaga, southern Spain.
Her biggest challenge in opening a busines:
Time management and having the desire to start at least another five new businesses every day. One of the biggest impediments to the entrepreneurial spirit is bureaucracy, red tape and the rules and regulations.
Read full article : http://www.telegraph.co.uk/
Photo Credit: Christopher Crouzet