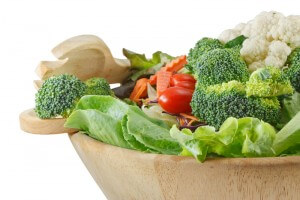 Amie Valpone has published 4 vegan salad dressing that help fighting inflammation. Home made dressings are always better than those you buy, as they usual contain unhealthy oils, chemicals and additives and they may be creating inflammation. The recipe calls for honey, so I have replaced honey with date syrup, recipe for the date syrup here.
Honey Shallot Dressing with Organic Moringa & Parsley
Serves 6
• Juice of 2 large lemons
• 1 1/2 teaspoons date syrup
• 1 shallot, minced
• 1/3 cup extra-virgin olive oil
• 1/4 teaspoon sea salt
• 1/4 teaspoon pepper
• 1/2 teaspoon organic moringa
• pinch of crushed red pepper

In a small bowl, whisk all ingredients. Drizzle over salad; toss to coat and serve.
Get the other 3 anti-inflammatory vegan salad dressings recipes at http://www.foxnews.com/health